Free Rap Music from Redman
Listen to free rap music from Reggie Noble, the Funk Doc, the man that always stinks up the spot. He is coming in wearing Jersey on his back looking like a Red Man. Supaman Luva plays with team Def Squad blasting the game like the spaceship from Defender and reigns out of Newark, New Jersey. This anomaly flips words like pancakes on a hot skillet with extra butta. Redman's style gets nasty and stuck in the crack under an old boot walking thru the Amazon in the middle of a typhoon.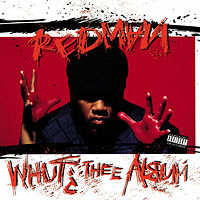 Redman smashed on the scene in 1992 with his first album, Whut? Thee Album. This record let the world know that gravy can sometimes taste good when it's burnt. He did not follow any of the trends of the time but stood on his own island perfecting his stanking style.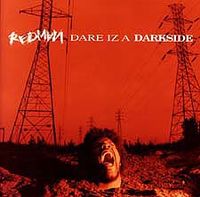 Anytime you can "switch speeds like Bruce Lee riding a Fuji in a movie," listeners' brain waves short circuit and get hooked. These types of lines Can't Wait five years for an album. Gilla House please keep us supplied with that funk!

Redman's metaphoric workout is unrivaled and complex like a formula for radioactive popsicles. Beware when the Funk Doc enters the building because he is prone to jump in the crowd and tear the roof off. This MC has remained true to himself regardless of the commercialization that runs rampant around the industry and rap music. Redman's music focuses on having fun expressing his ideas and stories over a beat. Some may need intravenous calming fluid after listening to this microphone doctor.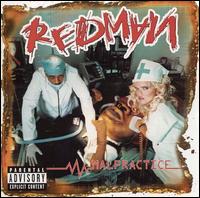 Musicjox is featuring Supaman Luva because he works ear drums and cerebellums like a militant personal trainer. He claims he likes 'em thick but his workout regime makes everyone drop 100. We appreciate the efforts he displays over his 16 year career making us grab our mouths in shock and wearing out the rewind button.
Sit back and listen to hip hop music! Free rap music from Redman!
Thanks Red keep Banging!!

---
---