Free Rap Music from Ice Cube
Listen to Free Rap Music from the gangsta mack coming out of the mist like a guerrilla. He is coming straight out of South Central, Los Angeles wearing Ice Cube on his jersey.
O'Shea Jackson is sporting low top chucks dunking on America. Cube's tales from the dark side started with NWA in 1988 on Straight Outta Compton. Cube came out of the jungle stomping in his big black boots solo in 1990 with AmeriKKKa's Most Wanted. Ice Cube gave the world a ghetto report about his feelings on America where everyday was not always a good day.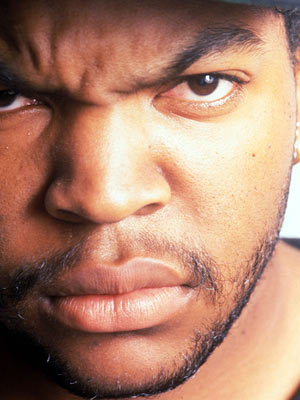 His music made the the world take notice what really goes on with the boys in the hood. Cube has accomplished much with his music and now his movies. Musicjox is proud to feature Ice Cube and his steady mobbin music that will keep your head banging. What up Cube we got that ghetto bird on YOU!
Sit back and listen to hip hop music. Free rap music from Ice Cube!