Free Online Music from Keith Sweat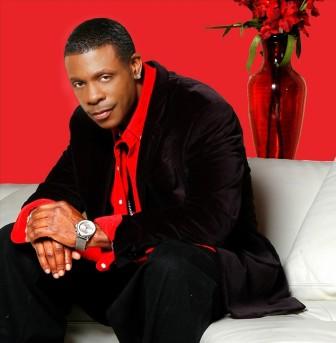 Listen to free online music from Keith Sweat, the King of Slow Jams! This man has soothed the ailing hearts of women for over two decades. Keith has been known to beg and always said that his mother told him that begging for something you want is not a bad thing!

Keith Sweat first entered the game in 1987 with, Make It Last Forever. This album took the hood by storm and made people feel good while they were partying even though their lives were a mess. Keith's voice made men want to make their women happy because they would not want a man like Keith taking them. Keith always said that a begging man will take your woman and this made playas step their game up. Keith Sweat is the King of Slow Jams because he made women feel like queens directly or indirectly. Musicjox has free online music from Keith Sweat to help his cause.


I'll Give All My Love To You, was released in 1990. "Merry Go Round," is remembered to be heard blasting thru the speakers of the corner taverns. When one of Keith's songs was played, everything would stop and women would hit the dance floor with men behind them in hopes of having a good night after the dance. If a man wanted to start a party he would simply put in Keith Sweat and pretend he was singing to his woman. Women like to be treated special and Keith Sweat made men get on their knees to make them happy!

1991 the movie, New Jack City was hotter than the concrete on a 100 degree day in the summer. Keith Sweat's album, Keep It Coming, was released the same year and the song, "There You Go Telling Me No Again" was featured on the New Jack City soundtrack. A lot of babies were born because of that song. "There You Go Telling Me No Again," has become part of history by being on that all time famous movie and in the genetic fabric of the children born in 1992! Keith has since come out with six more studio albums.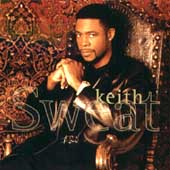 For all those who do not know about Keith Sweat, "Get Up On It" and you will understand why Keith Sweat still bangs in the clubs. Women go crazy when Keith sings over the airwaves and the baseline help those hips move back and forth. If men are looking to get the "Funky Dope Lovin" mood right with their women, then a Keith Sweat concert is suggested for their "Chocolate Girl" or any flavor preferable. Keith Sweat will help kick the night off right and it will be up to you to "Make it Last Forever!"
You are on the right court if you like Keith Sweat or want to find out why he is, The King of Slow Jams!
We got Free Online Music from Keith Sweat!




Free Online Music from Keith Sweat


---
---