Album Review
---
---
Blackout 2 - Released May 19, 2009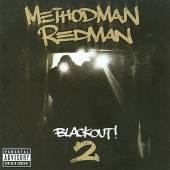 This album has been in waiting for ten years. Method Man and Redman, the new Tango and Cash, join together again to create a banger! The harmony these guys have when together is as if they came into the rap game together. Blackout 2 is filled with quotables and beats that made us press repeat. These kids display all pro game skipping the college game altogether. Hearing these guys together makes me miss, The Meth and Red Show. Does anyone know when we will get another, How High or televison show?
Blackout 2, features Saukrates, Keith Murray, Bun B and R.I.P Pimp C, Ready Roc, Street Life, Raekwon, and Ghostface to name a few.
The track, City Life featuring Bun B, has a hook from UGK that makes me remember getting blasted on the block in my ride listening to dope tracks like this with that "ZULU!" When riding thru the hood, this track has to be heard by everyone because it will remind them of those summer nights when everything was right! I know the south is going krayzee over this song!
Blackout 2 is definitely an album that you can let ride from A to Z with the only commercial breaks coming from,"WKYA Radio!"
Thanks Johnny Blaze and Funk Doc!!
When you are ready for your close up let me know and I will wear a suit that will make Craig Sager jealous!
Review written by The Captain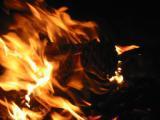 30 POINT GAME!!!

Listen to New Rap Music
---
Back On My B.S.- Released May 19, 2009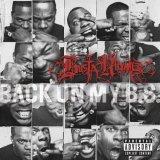 Busta Rhymes is back on that bull and the hood has missed him. Busta has always been known to have his own style and can rap on some of the dopest beats. Back On My B.S. is no different from what Busta is known. He is serious about his music but still has fun making the world get down and dance. This album has club bangers that have been tearing up the airwaves already, like Arab Money and Huster's Anthem. Godzilla keeps shooting for the moon and kills the airwaves with his bionic flow that matches up to any tempo.
Back On My B.S. features Lil Wayne, Jadakiss, T Pain, Pharrell, Tosh, TI, Akon, and Mike Epps to name a few. This album made me respect Busta's conglomerate and sing the hook on We Miss You! I thought it was creative of him to include a line from Mike Epps in the track I'm a Go and Get My.... This song shows Busta's versatility and sense of humor. We Miss You, is a song that need to be heard throughout the hood. We Want In, has a smooth beat that playas will fiend to hear.
Back On My B.S. is definitely an album that you can let play from 1 to 14 and I guarantee you will be singing like you are in the opera!
Bus a Bus, Thanks! My neck has not been the same since '01!
Review written by The Captain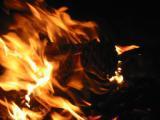 30 POINT GAME!!!

Listen to New Rap Music


---
Epiphany – Released May 5, 2009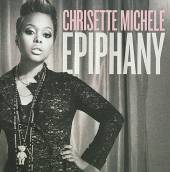 Chrisette's soulful and jazzy voice explodes on top of Pop and R & B beats with her sophomore album. She spills her heart and soul about love and relationships. Her sultry and melodic voice bleeds on the track so beautifully you forget about the heartache caused from breakups in your own life. Epiphany is the perfect word to describe this album because you will realize the relationship is over and decide to end it or you're going to try and salvage it. Chrisette clearly says the relationship is over in "Epiphany (I'm Leaving)." In "All I Ever Think About" Chrisette sings about working things out with her man by not letting anything come between them, and not letting him go.
Ne-Yo is featured on "What You Do" and also wrote and produced on this album. "Notebook" reminds me of a school girl having a crush but is too shy to say anything so she writes how she feels. Chrisette cries her soul out on "I'm Okay" and sings so powerfully through her pain from the breakup but you know she will be fine and bounce back. "Mr. Right" is upbeat, happy, and shows the positive side of loving relationships.
This whole album is on chill mode from beginning to end and is an easy listen. Epiphany is not your typical club banger but is more for the grown and sexy. I recommend you go cop it.
Review written by Krystyle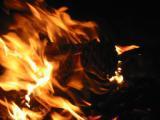 30 POINT GAME!!!

Listen to New Soul Music


---
Fantasy Ride– Released May 5, 2009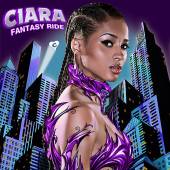 With her third album Ciara takes all who dare on a Fantasy Ride. Ciara has been known to captivate her audience with some fierce moves on the dance floor. Her music has torn down a few clubs with some of her heat beating thru the floor speakers. There are a few songs on Fantasy Ride that keep up with Ciara's superhero personality. Her voice comes across like Janet Jackson and fits well over the beats that make girls want to do the Matrix backbend.
I think Ciara needs to stop letting the world try to fit her into an R&B box and leave the slow songs for the singers that fit that mold. Ciara flies away free on, "Love, Sex, Magic" with Justin Timberlake. The beat reminds me of a Rick James groove and make me want to cut a rug. "High Price" with Ludacris is bananas with Ciara singing high pitch over a beat meant for a four door Chevy rattling windows riding down the block while sitting on 35" shiny shoes. The track, "Lover's Thing" with Dream makes me want to grab my woman and do some slow dancing. Missy Elliott drops down on the track, "Work" and you can definitely work up a sweat pouncing on this beat. The album also features Chris Brown and Young Jeezy. Fantasy Ride is a good album and should be in your collection.
I want more dance music from this flexible Empress that can definitely get the party started!
Review written by The Captain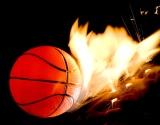 25 POINT GAME!!

Listen to Fantasy Ride
---
---